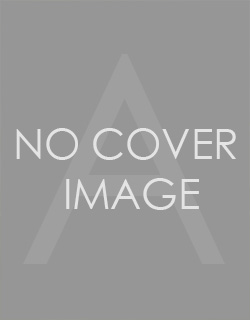 Fashioning Masculinities
The Art of Menswear
Hardcover
Price: $60.00
Also available from:
Publication Date: April 19, 2022
Imprint: V & A Publishing
Trim Size: 9 1⁄2 x 12 1⁄4
ISBN: 9781838510114
Page Count: 304
Illustrations: 250 color illustrations
Rights: North America
Unique exploration of how the cultural renaissance following independence evolved into today's dynamic African fashion revolution
At a moment of unprecedented creativity in men's fashion and reflection on gender, this thought-provoking, richly illustrated book explores how designers, tailors, photographers, and artists—and their clients and sitters—have constructed and performed masculinity and unpicked it at its seams. Fashioning Masculinities first strips things back to consider the naked male body and the continued influence of the classical ideal: the Adonis—enthusiastically reconsidered by successive generations from 18th-century (Grand) tourists to Robert Mapplethorpe, Calvin Klein, and even Captain America. The book then transitions to explore the very opposite—"the peacock."
For centuries men have used clothing to express status, wealth, and individuality. In this section, everything from richly embellished fabrics, shimmering textiles, voluminous cloaks, bulging codpieces, and highly polished armor to Stormzy's stab vest and Prince's boots is featured—the uniting factor being that they have all been worn with swagger and defiance. The final section surveys the suit: the three-piece tailored garment that has come to epitomize masculine attire. But for all its homogeneity, the suit has taken on myriad personas, from the historicizing cut of the Teddy Boys and the bold iconoclasm of Alexander McQueen to the creativity of Billy Porter's "Tuxedo" Oscars gown. Fashioning Masculinities challenges our preconceptions about menswear revealing the fascinating historical roots of the styles we see gracing the sidewalks, catwalks and red carpets of today.
About the author
Claire Wilcox is Senior Curator in the Department of Furniture, Textiles, and Fashion at the Victoria and Albert Museum, and Professor in Fashion Curation at London College of Fashion, University of the Arts, London. Rosalind McKever is Exhibition Project Curator at the Victoria and Albert Museum, London. Marta Franceschini is Exhibition Research Assistant at the V&A.