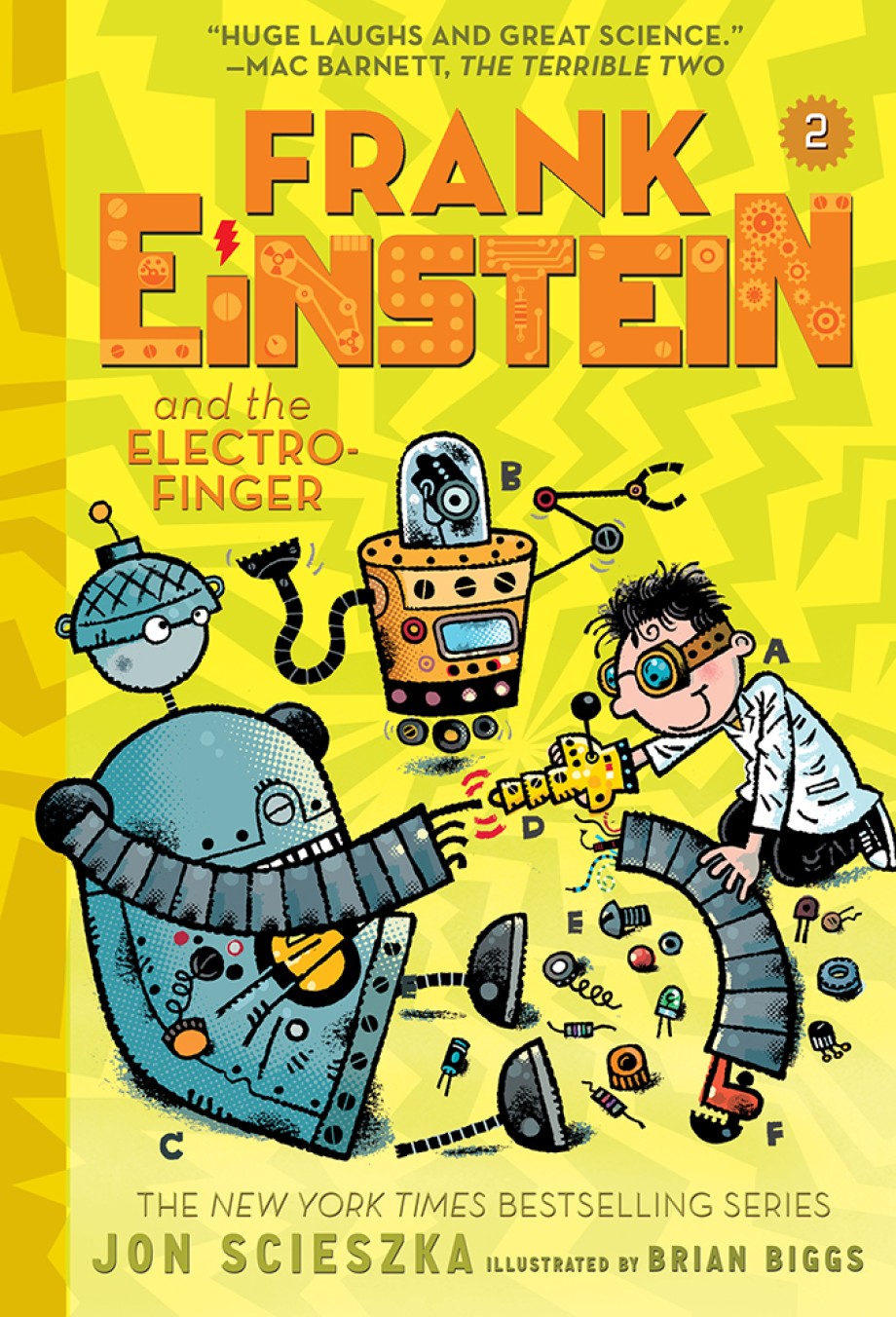 Frank Einstein and the Electro-Finger (Frank Einstein series #2)
Book Two
Ebook
Price: $7.16
Available from:
Additional formats:
Publication Date: March 17, 2015
Imprint: Amulet Books
ISBN: 9781613127582
Page Count: 176
Rights: World English
In this second book in the series, Frank Einstein (kid-genius scientist and inventor) and his best friend, Watson, along with Klink (a self-assembled artificial-intelligence entity) and Klank (a mostly self-assembled artificial almost intelligence entity), once again find themselves in competition with T. Edison, their classmate and archrival—this time in the quest to unlock the power behind the science of energy. Frank is working on a revamped version of one of Nikola Tesla's inventions, the "Electro-Finger," a device that can tap into energy anywhere and allow all of Midville to live off the grid, with free wireless and solar energy. But this puts Frank in direct conflict with Edison's quest to control all the power and light in Midville, monopolize its energy resources, and get "rich rich rich." Time is running out, and only Frank, Watson, Klink, and Klank can stop Edison and his sentient ape, Mr. Chimp!
Jon Scieszka talks about Frank Einstein
About the authors
Jon Scieszka has sold more than 11 million books, including The Stinky Cheese Man and Other Fairly Stupid Tales, The True Story of the 3 Little Pigs, the Time Warp Trio series, Guys Read, Spaceheadz, and most recently, Battle Bunny with Mac Barnett. Scieszka lives in Brooklyn, New York. Brian Biggs has collaborated with Garth Nix, Cynthia Rylant, and Katherine Applegate, in addition to working on his own picture books in his Everything Goes series. He lives in Philadelphia, Pennsylvania.