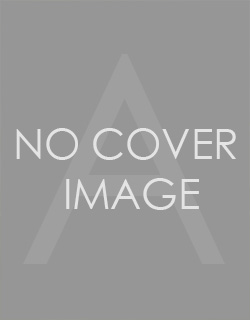 Knit 2 Together
Patterns and Stories for Serious Knitting Fun
Ebook
Price: $27.50
Available from:
Publication Date: September 11, 2012
Imprint: STC Craft
ISBN: 9781613124246
Page Count: 168
Illustrations: More than 130 full-color photographs, 168 pages, 9 1/2x8 1⁄2"
Rights: World/All
Tracey Ullman has been known for almost 20 years as an award-winning comedian, actress, writer, and producer, well-loved for her eccentric and iconoclastic humor. She is also an avid knitter, and she brings the same freewheeling spirit to her most recent production, a book she created with knitwear designer and yarn-shop owner Mel Clark. Although she has been knitting since the age of four, Ullman was, she says "helpless to make anything other than long, holey scarves" until she met Clark, who taught her how to follow a pattern and knit for real.
Passionate and funny, serious and spirited, Knit 2 Together features lively lessons for beginners and more than 30 original designs for knitters of all abilities and stripes—from witches britches and house slippers to a saucy apron and a table skirt. Complete with sidebars and vibrant color photographs, the book also relates Ullman's personal stories and reflections on her life in knitting. This one-of-a-kind brainchild of two perfectly matched creators—one a master of knitting, the other a master of wit—is sure to delight veteran and novice alike.
About the authors
Actress and producer Tracey Ullman has won numerous awards for her work in television and film. Her Fox comedy/variety series The Tracey Ullman Show (1987–90) earned three Emmys and a Golden Globe; Tracey Takes On . . .(1996–99) for HBO also won a number of Emmys. Her feature film work includes Plenty, Bullets over Broadway, and Small Time Crooks. A longtime fan and follower of style, she is now a serious, skilled, and adventurous knitter.

Born and raised in New Zealand, Mel Clark has been knitting since she was eight. Before opening her yarn shop in Santa Monica, California, she designed handknits for L.L. Bean, for boutiques around the country, and for Hollywood films.

Photographer ERIC AXENE specializes in still lifes, portraits, and interiors. His award-winning work has appeared in Fortune, Country Home, This Old House, and . He currently lives in Los Angeles.