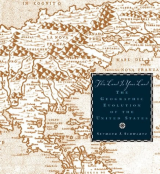 This Land is Your Land
The Geographic Evolution of the United States
Hardcover
Price: $75.00
Out of stock
Available from:
Publication Date: November 1, 2000
Imprint: Distribution General
Trim Size: 11 1⁄4 x 12 1⁄4
ISBN: 978-0-8109-6715-1
Page Count: 304
Geography enthusiasts and American history buffs alike will delight in this informative illustrated history of the "discovery," settlement, and expansion of the United States. Beginning with the earliest European arrivals in the 15th century, Seymour I. Schwartz guides readers step by step through the gradual establishment and growth of our country. A fascinating aspect of this story involves the origins of the intriguing and often surprising names given to states, cities, towns, rivers, and other sites across the land. Early settlements were named to honor Spanish and French royalty; later, names were borrowed from English cities and villages; and throughout the country are found places named by the Native Americans who first peopled the continent. Contemporary maps—from the first depiction of each new state to modern maps created with the latest technology—along with engravings, paintings, and photographs, make This Land Is Your Land a fascinating history.
About the author
Seymour I. Schwartz is a well-known surgeon who has served as president of both the American College of Surgeons and the American Surgical Society, and was chair of the Department of Surgery at the University of Rochester. His longtime interest in American history led to his participation on the Board of the Smithsonian Institution's Museum of American History. His previous books on American history include The French and Indian War. THE HON. BARBER B. CONABLE, JR., served as a U.S. Congressman from New York State for 20 years and as president of the World Bank for five years. He is currently chair of the Executive Committee of the Board of Regents of the Smithsonian Institution.